CIVIL SERVICE IAS EXAMS FOR DENTAL STUDENTS PART 2
This article discusses in detail about Civil Services as an career option after BDS / MDS . This is the 2nd part of the article
You can read the 1st part of the article here
Hi , to all my fellow dental students. Myself Dr.Deb and at Dentalorg.Com we have covered many articles that precisely gives the answer to the question that most of the hard working dental students have " What after BDS ? Few years back MDS was the premier option after passing BDS.
---
Exam Pattern
The preliminary Examination will consist of two papers of Objective type (multiple choice questions) and carry a maximum of 400 marks in the subjects set out in sub‐section (A) of Section II.
This examination is meant to serve as a screening test only; the marks obtained in the Preliminary Examination by the candidates who are declared qualified for admission to the Main Examination will not be counted for determining their final order of merit.
The number of Candidates to be admitted to the Main Examination will be about twelve to thirteen times the total approximate number of vacancies to be filled in the year through this examination.
Only those candidates who are declared by the Commission to have qualified in the Preliminary Examination in the year will be eligible for admission to the Main Examination of that year provided they are otherwise eligible for admission, to the Main Examination.
Candidates who obtain such minimum qualifying marks in the written part of the Main Examination as may be fixed by the Commission at their discretion, shall be summoned by them for a Personality Test (interview for). The number of candidates to be summoned for interview will be about twice the number of vacancies to be filled.
Marks thus obtained by the candidates in the Main Examination (written part as well as interview) would determine their final ranking. Candidates will be allotted to the various Services keeping in view their ranks in the examination and the preferences expressed by them for the various Services and Posts.
PRELIMINARY EXAM
CSAT (Prelims) Pattern
The Preliminary Examination consists of two papers of Objective type (multiple choice questions) and carry maximum of 400 marks. This exam is only a screening test; the marks obtained in the prelims are only for qualifying for main exam and are not counted for determining final order of merit.
| | | | |
| --- | --- | --- | --- |
| Prelims Paper | Duration | Questions | Marks |
| Paper I – General Studies | 2 Hours | 100 | 200 |
| Paper II – Aptitude | 2 Hours | 80 | 200 |
| Total |   | | 400 |
The Examination shall comprise two compulsory papers of 200 marks each. The questions will be of multiple choices, objective type.
Paper I (200 marks) Duration: Two hours
Current events of national and international importance.
History of India and Indian National Movement.
Indian and World Geography
Physical, Social, Economic Geography of India and the World.
Indian Polity and Governance
Constitution, Political System, Panchayati Raj, Public Policy,
Rights Issues, etc.
Economic and Social Development Sustainable Development, Poverty, Inclusion, Demographics,
Social Sector initiatives, etc.
General issues on Environmental Ecology, Biodiversity and Climate Change that do not require
subject specialization.
General Science.
Paper II (200 marks) Duration: Two hours
Comprehension
Interpersonal skills including communication skills;
Logical reasoning and analytical ability
Decision making and problem solving
General mental ability
Basic numeracy (numbers and their relations, orders of magnitude, etc.) (Class X level), Data
interpretation (charts, graphs, tables, data sufficiency etc.
Class X level) English Language Comprehension skills (Class X level).
The question papers will be set both in Hindi and English.
Exception : Questions relating to English Language Comprehension skills of Class X level (last item in the Syllabus of Paper II) will be tested through passages from English language only without providing Hindi translation thereof in the question paper.
Note:
The marks of these two papers are added to qualify candidates for the Main examination. There is no individual cutoff for Paper I and II.
Once you clear Preliminary Exam your Half Battle is Won.
Now buckle up for the Main Exams
See Next Slide for the Details
CIVIL SERVICE MAIN EXAM:
The Civil Services Main examination is designed to test the academic talent of the aspirant, also his/her ability to present his/ her knowledge in a clear and coherent manner. The main Examination is intended to assess the overall intellectual traits and depth of understanding of candidates rather than merely the range of their information and memory.
The UPSC has revised the pattern of Civil Services Main examination from 2013.
Now there are 7  papers to be answered in the main examination and all of them are of descriptive type.
The total marks of the written examination will be 1750 Marks.
The Interview/Personality Test will be of 275 marks.
The Grand Total 2025 Marks
The candidate is allowed to use any one language from the Eighth Schedule of the Constitution or English as the medium of writing the examination.
There is only "ONE" optional subject to choose from the list of subjects. It comprises of two papers each of 250 marks with a total of 500 marks.
Candidate is allowed to take up literature as an optional subject "without the conditionality of having to do his/her graduation in that language's literature.
The scope of the syllabus of optional paper is higher than the bachelor's degree but lower than the master's level.
According to the new pattern there are "FOUR" General Studies paper each comprising of 250 Marks with a total of 1000 Marks. So the weight-age of General Study papers is increased.
The scope of the syllabus of General Studies is of degree level.
Summary of the Latest Pattern of Civil Services (Mains) Examination
All the details of the subjects in each paper will be given in a simple PDF format in the end.
The Optional Subjects :
(is there any topic exclusively for a dentist)
Of the entire schedule of exams Paper VI& paper VII are optional which the candidates chose as per their preference. ( from a list of subjects supplied by the exam committee)
List is divided into two groups.
Candidate can chose any optional subject from group 1 as an optional subject for IAS Mains exam.
Candidate is allowed to chose optional subject from group 2 only if the candidate has graduated in the literature of that particular language as the main subject.
In the table below there is a complete list of the currently approved optional subjects.
Now for a dental student its gets little tricky to choose the optional subject (PAPER 1 & PAPER 2 ) As at present there is no exclusive dental subject as such. But there are subjects related to medical science.
Below is the list of the medical subjects that are approved in the exam at the end of the article in the PDF format. So as you see most of the topics in relation to medical science are MBBS topics. There is no exclusive topic that is from dentistry only. You can of course choose from the topics listed above. But after interacting with dentists who are preparing for civil service exams you can choose public health & any other topic of your interest. It's always better to choose a topic on which you have some prior idea.
For a dental student this is a crucial decision choosing that optional subject as there is no specialized dental topic in the list. So as told before choose the topic that you already have an idea about and you feel that with preparation you will master it more more efficiently. For example Public Health that all BDS students read in their curriculum and already have some prior knowledge about it. But ultimately it comes down to your choice & preference.
Choose wisely.
See Next Final Slide 
How DO you face the Tough Interview 
I HAVE QUALIFIED THE MAINS WRITTEN AND HAVE BEEN CALLED FOR INTERVIEW. ME BEING A DENTAL STUDENT WILL MY INTERVIEW BE SLIGHTLY DIFFERENT ?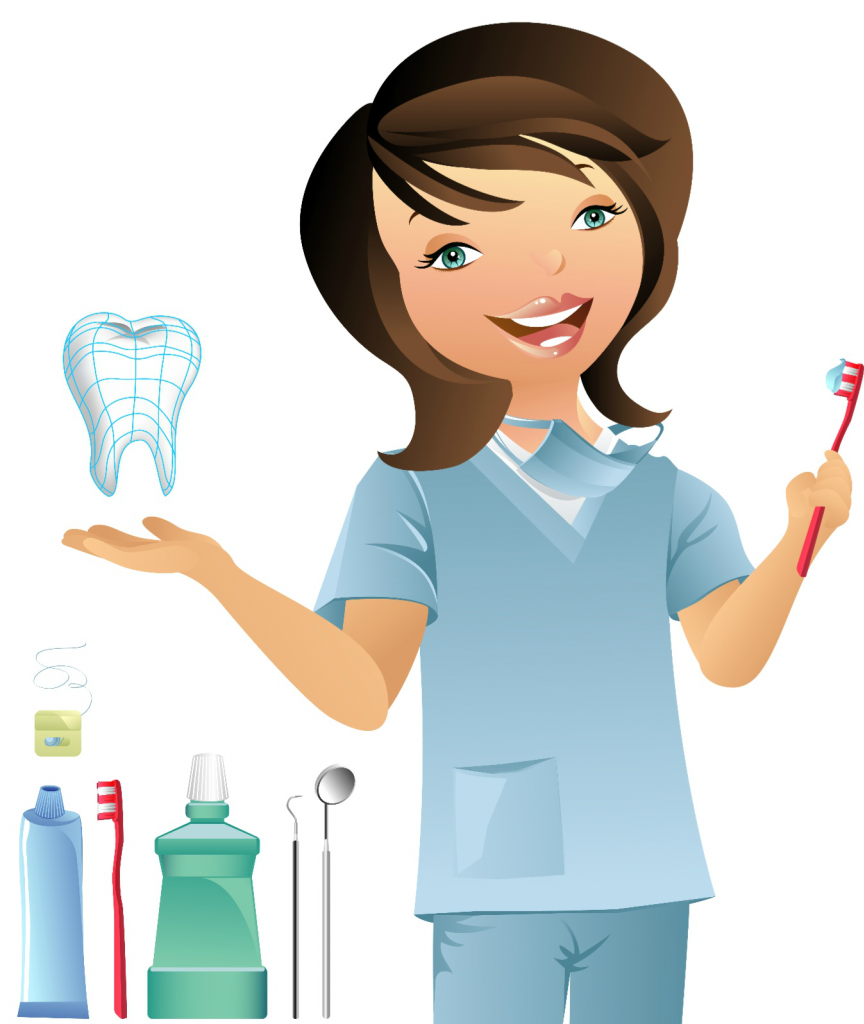 The answer is NO. A candidate can be from any stream but that doesn't create any prejudice in his interview.
Interview is based on general discussion & also on the topics you chose in your written exams. You have crossed all the hurdles and finally you are in the interview room.
You are one step away from your dream civil service job. At that point don't think yourself as a dentist etc.
Feel confident and take yourself as a person who has all around knowledge about all aspects of society.
Thats why you are sitting in that room selected from lakhs of students.
In IAS interview, sometimes questions are asked to make you angry and to check your control on your temper.Don't be out of your mind. Just remember that everything is a part of IAS interview and you have to perform well. So keep smiling and stay cool.
Don't lose your confidence during IAS interview, no matter how the conditions are. If you don't know answer for any question, kindly say that you don't know. You should keep in mind that interview is not just a question answer session. It is a full personality test. They already know that you have a good knowledge of your subjects and current affairs, that's why you are selected for IAS interview. Your intelligence in already tested in previous stages of exams.
Don't try to go out of the topic on which question is asked. People sitting in-front of you in IAS interview are on high posts.You can't bluff the interview board because they know much more than you about the topics from which questions are raised. Your negative attitude will be easily caught by interview board and you may lose marks for it. Kindly accept that you don't know the answer and request them to ask next question. It will not make much difference on your marks.
Keep a control on your senses.
Don't show any manner or habit which can create a bad impression on IAS interview board.
I can give you a very nice example. One of my seniors (from the college am doing MDS) cleared IAS exams 1 year back with a rank of 65 all India. After completing BDS he was in to practice and also preparing for the exam. You might think being a dentist he might have been asked some thing different in his interview.
Wrong !!!
He was asked all the general questions.
Have a look at the questions he was asked
Is Anna Hazare's demand implementable?
What are the problems you foresee if Anna Hazare's requests are agreed to by the government?
The image of the police is nefarious in the society. As a police officer how will you try to change it?
Tell us the rank hierarchy of Indian Army
Who is the Japanese film director who is world renowned for his style? Name two movies which he directed.
What is judicial activism? Is it justified? Quote two examples of judicial activism.
You completed your dentistry. then became an Assistant Commandant in CRPF. Now you want IPS. Why is your career plan so confused?
Is there a need for police reforms? If so tell the reforms.
Situation Reaction Test: You are an officer in Railway Protection Force. One poor man does not have travel ticket. One University Professor who has bought a ticket has lost it. How will you handle both of them?
Based on a survey mapping, it is found that the number of SCs are very less in areas where STs are concentrated. Why is it so?
What is Phishing?
If you become an IPS officer, which organisation do you aspire to join: BSF, CBI, State Service?
NONE OF THE QUESTIONS HAS ANYTHING TO DO WITH DENTISTRY. 
MANNERS THAT YOU MUST TAKE CARE OF IN THE INTERVIEW ROOM 
You must be motivated and confident and it must reflect from your behavior inside the room in front of IAS Interview board
1. Knock the door and ask permission –"May I come in?"
2. After entering inside the room, wish the board members –"Good morning sirs and madam/madams"
3. Interview Board members will be sitting right in front of you usually on chairs arranged a around semi circular table and your seat will be in center of that semicircle. This arrangement is done to let every interview board member observe you properly.
4. Ask permission to sit from interview board members.
5. Sit comfortably and relax for a minute. Don't be nervous. Remember that you are observed form face to feet. Interview board will be vey cooperative generally and you need not to worry about it.
6. Sit straight on the chair with hands in a position such that only fingers of both the hands are in contact. Don't fold your hands to sides because it shows that you are not confident.
7. Answer the questions asked by IAS interview board members with slight smile. This will show your confidence and interactive nature. Don't show the expression by any behaviour which can be bad for you.
8. Thank the IAS interview board politely after the interview is over and ask permission to leave the room.
9. Don't ask silly questions like "I am selected or not ?" or any question with same meaning. This will create a bad impression on interview board members.
And thats it interview is over and now you pray and wait for the results .
CONCLUSION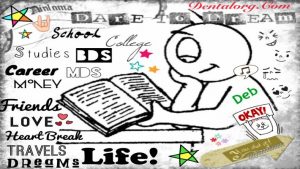 It really doesn't matter if you are a dental student . Civil service exams are more or less same for all the graduates coming from all the streams. Yes one can say there is no specialised dental science topic within the prescribed topic lists. But thats what it is right now. So, any dental student who is truly motivated for Civil Service will find his way around it. There are a lot of topics to choose from. You as an individual are not restricted to any particular topic. Don't let that affect you. As told before there are topics in the medical stream . There is public health.  So, stop thinking much and start working .
See the PDF below provided by Dr.Sakuntala Devi who cleared the exam last year and currently working in the Income Tax Dept. The PDF has all the must know informations about Civil Service Exams after BDS.
Thanks for reading this long article. All the best for your efforts. We at dentalorg.com will feel happy if the information was helpful to you. Soon We will be publishing Interviews with doctors & dental students who are trying for the Civil Service Exams or Cleared it. 
---
Disclaimer :
The following article is written from the collection of previous dental students who have appeared for Civil Service Exams. The PDF file above is provided by Dr.Sakuntala Devi. All the informations in this article are just for your basic information as to guide a dental student for a career in Civil Service. Rules and patterns keep changing as per the government rules. So always verify all the information before taking any decision.
Have a look at these 2 Official Govt. links for further official notifications
---