TOP GOVERNMENT JOBS FOR DENTAL STUDENTS
TOP GOVERNMENT JOBS FOR DENTAL STUDENTS IN INDIA
Starting from the 1st day of BDS till finally completing MDS, a young and curious student goes through a lot of changes emotionally. Let me put it keeping myself in perspective. When I joined BDS, I particularly had no idea why am I doing it. I just knew that I couldn't get the cut off needed for medicine and rest all was like a reaction to that action.
In fact the day I was getting interviewed by the dean of the college … I was thinking about Newton's third law : ) and was trying to analyze the turn of events that led me from being a future software engineering student to being a student of managing the human pearl – the tooth.
Any ways, days rolled and from the 1st day of BDS till today when am into my 3rd year of MDS I have understood a lot about dentistry and how this field has changed over time.
I have been sharing all my experiences and information since the day I created DentalOrg.Com in the hope that it might benefit some of you.
---
So the question is are there enough Govt. Jobs for Dental Graduates?
Let's See All the Options 
---
Changing times leads to changing approach to career
The most crucial point lacking in dental students is information on career opportunities after BDS or in fact after MDS too. You must realize that today dentistry is not like as it was a decade back. An ever-increasing number of dentists, neglect of proper management by the authorities, and increasing aspirations of students have created a lot of pressure on average dental graduates, who many times feel lacking in social prestige and confidence.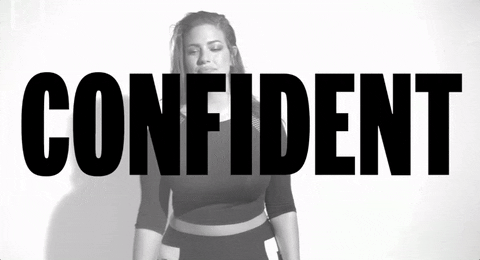 The reason being many of the friends/relatives of the dental graduates have already started to earn more and quicker when they are still slogging as Interns. In fact even as an Intern majority of Dental graduates feel unsure and skeptical about their earning capacity or how long it will take for them to start making a sizeable monthly income!
So, in such a time, instead of just finishing BDS/MDS, and then trying joining a college as faculty and opening a private practice/clinic, a dental graduate has also started looking for other options to add to his monthly revenue (independent of Dentistry).
---
---
Options that can not only give financial security but something more. Young dentists are looking for more avenues to earn along with the traditional ways a dentist can. They are looking for more financial options both in Govt. as well as private sectors. They are no more scared or apprehensive to venture into new careers. They are ready to learn and work even harder.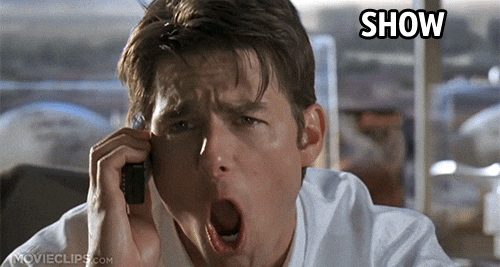 I personally have come across many dentists in recent times who along with their private practice or job as a college academician, have created other avenues of earning by turning their hobbies into something that can be used professionally. For example, one of the lady dentists I know practices in her clinic every alternative day. (of course, she conducts emergency treatment like extraction or RCT as & when req). However, on most of the remaining days of the week, she runs a cooking Youtube channel. She has been at it for the past 4 years and she makes a sizeable amount of monthly earnings from her youtube channel. I will talk about many such dentists in another detailed post.
Coming back to the current article topic, we have received tons of emails asking about the possible Government jobs available to a Dental Graduate (BDS/MDS) in India. In this article, that's our focus.
---
Why try for a Govt. Job after BDS/MDS?
---
If you are in India, the above Qs, if asked, will make others think you as an Idiot?
In India, having a full-time reputed or high-yielding Govt. post is considered as winning a lottery or a golden goose forever that keeps laying golden eggs. It does not matter in which stream, you did the graduation, even BDS or MBBS or BPT, etc. There is a regular (though limited) Govt. Job openings – central & state Govt, both in your professional stream (BDS or MBBS) or in other modes like Civil services.
What's the benefit of having a full-time Govt. Job?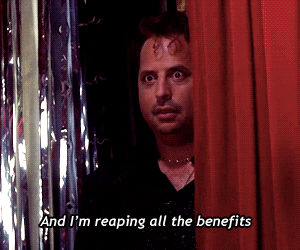 It's permanent in nature. In a normal course, a full-time Govt. is with you till you retire or you decide to resign.
Its recession-proof. Yes, private companies may reduce the working force if there is a financial loss, even for a month! However, a govt. job is not affected by any such recession. The job is safe and secured.
The salary keeps increasing steadily. Yes, the private sector can pay extremely well. But it also depends on the market scenario. In a downslope, mid to lower level of workers will have salary cuts at best if the job is intact. However, a govt. job irrespective of market scenario keeps increasing steadily and DEFINITELY! For example, at present, there is the 7th pay Commission ongoing!
All said and done, a good Govt. job ib India commands huge respect and glamour. It's true!
Hence, in this article, we will enumerate all the possible Govt. jobs (related to dentistry and also outside the scope of dentistry) that a Dentist or a new graduate can try for.
Please note: All the jobs mentioned depend on the availability, openings, and various other factors on which you have no control! Specialty Govt. dental jobs are less to come by and difficult to get.
---
TOP GOVERNMENT JOBS FOR DENTAL STUDENTS in India
… Read the Next slide …
WHAT ALL GOVERNMENT JOBS A BDS/MDS STUDENT IS ELIGIBLE FOR?
BDS or MDS is complete five years & three-year graduate and postgraduate course approved by the Indian education system. So a dental graduate is eligible for all the Government jobs enlisted in the government of India provided he/she fulfills criteria like age and certain specific criteria related to the job he/she is applying.
The various areas of employment are as follows :
Army Dental Corps 

Territorial Officer in Indian Army 

Joining Indian Navy & Airforce as a contractual dental officer

UPSC Exams with a chance to join the Indian Civil Service ( IAS, IFS, IPS, IRS, etc.)

State Govt. Jobs as dental surgeons (in your native state)

Joining Indian Railway as a Dentist
Applying for jobs in Central Govt. Institutes like AIIMS, forensic labs, the agricultural sector, and others.

---
We will check every option in detail.
Let's start with the Army Dental Corps in the next slide
Press Next to go to the Next Slide
ARMY DENTAL CORPS: An Opportunity to join Indian Army as a Dentist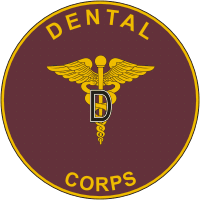 Army dental corps is the option for a dental student to join the Indian Army as a dentist and serve the nation.
---
---
It's a beautiful organization to start with and a fantastic career option for a fresh dental graduate/post-graduate while looking onto the current state of dental jobs available. Also in terms of patient exposure, challenging cases in challenging conditions, job satisfaction, financial aspects and much more. Its the one chance for a civilian student to be part of the Indian Army. It is the only organization in India right now to provide so many dental jobs in a Govt. sector to dental graduates both UG and PG
How to Get Entry?
It can be through two modes:
(i) SSC(short service commission) or a,
(ii) DPC( Direct Permanent commission).
Of late SSC are being sought more by the Army Recruitment Board but the openings for permanent commission are also posted whenever there is a requirement as the Govt. or Army board decides.
Direct Permanent Commission
1.     Candidate must be BDS (with minimum 60% marks in final year)/ MDS, college recognised by DCI.
2.    Should have completed one year rotatory internship, recognised by the Dental Council of India on the date of application.
3.     Should be in possession of Permanent Dental Registration Certificate.
4.     Candidates with BDS qualification must not have attained 28 years of age on 31 Dec of the year of application. Age limit may be extended upto 30 years in case of candidate with Postgraduate qualification.
5.     Should be medically fit in all respects for service in the Defence Forces.
Short Service Commission
1.     Candidate must be BDS(with minimum 55% marks in final year)/ MDS,college recognised by DCI.
2.     Should have completed one year rotatory internship recognised by the Dental Council of India on the date of application.
3.     Should be in possession of Permanent Dental Registration Certificate.
4.     Less than 45 years of age as on 31 Dec of the year of application.
5.     Should be medically fit in all respects for service in the Defence Forces.
Note:
Short service commission officers can opt for Permanent commission during their service.
SSC officers tenure- 05 years, further extendable to 05 years and another 04 years.
Three chances are given to serving SSC officers for grant of the Departmental Permanent Commission.
Two chances can be availed after putting and active service of 2-4 years and the third chance can only be availed during the extended tenure of service but before completion of 8 years of service.
There have been changes to the process of selection after the adoption of NEET at an all India level for the MDS Entrance. Previously a candidate just had to apply with the final year BDS marks. A list used to be drawn based on the marks percentage and students were called for an interview following the list. But now that system has been modified!
Current selection steps in a quick overview:
Only those candidates (BDS/MDS) who have appeared in the National Eligibility-cum-Entrance Test, NEET (MDS) conducted by National Board of Examinations (NBE), New Delhi, under the aegis of Ministry of Health & Family Welfare, on 14thDec 2018, at various examination centers of NBE, are eligible to apply. It means you cannot even apply if you do not appear for the NEET MDS Entrance Examination for that year.
Screening for Calling for Interview: Candidates are shortlisted for interview on the basis of the marks scored in the National Eligibility-cum-Entrance Test, NEET (MDS) conducted by National Board of Examinations (NBE), New Delhi, under the aegis of Ministry of Health & Family Welfare. The list formulated will be utilized for screening candidates in the ratio of 1:10 to be called for interview, i.e. for each advertised vacancy candidates will be called for interview.
Then the shortlisted candidates are called for Interviews and further processes like a medical checkup.
You can read details on the selection process of the Army Dental Corps for Dental Graduates and Dentists in the article below
A warm welcome to all dental students. Dentalorg.com has brought to you regular updates on Army Dental Corps. This article is collected from the experiences of the past candidates who appeared for the exam.
---
TERRITORIAL ARMY OFFICER IN INDIAN ARMY
Other than the Army Dental Corps, there is also an alternative way to enter the Indian army as a Territorial Army Officer. It's a mode that many are not aware of and hence do not try for it. But you can read the basics below
If you have read all the articles above, then you know that cut off marks for the Army Dental Corps some times tend to be very high. And considering so many dental colleges with varying patterns of marking in different states, its difficult to get uniformly high marks in BDS graduation. Also, the NEET marks come in to play now!

So does that mean if you have not scored very high marks, your chance of joining the army is over?
The answer is NO.
You still have a chance to join the Indian Army as a Territorial Officer. Unlike the Army Dental Corps which is exclusively open for dentists only, a territorial army officer post is open for all the graduates from any stream.
Please note: The Post is also open for current and ex-defense personnel also.
Conditions of Eligibility:
Nationality: Only citizens of India.
Age Limits: 18 to 42 years.
Educational Qualifications: Graduate from a recognized university.
Employment: Gainfully Employed in Central Govt/Semi Govt /Pvt Firm/ Own business.
The selection process for the Civilian Candidates:
Civilian candidates fulfilling the above eligibility criteria can apply online by using the Indian Army website www.joinindianarmy.nic.in in response to advertisements published in leading National Newspapers, Employment News and also available on the Indian Army website www.indianarmy.nic.in in May-June every year.
Candidates whose application forms are found correct will be called for screening (written exam followed by interview only if passed in written exam) by a Preliminary Interview Board (PIB) by the respective Territorial Army Group Headquarters.
Successful candidates will further undergo tests at a Service Selection Board (SSB), Medical Board followed by their Police Verification for final selection.
Conditions of Eligibility:
Age Limits: 18 to 42 years other than a medical officer. 18 to 45 years of age for medical officers.
Educational Qualifications: Graduation and appropriate technical qualification.
Employment: Employment in Indian Railway / IOCL / HPCL / BPCL / ONGC.
TERMS AND CONDITIONS OF SERVICE • Commission are granted in the rank of Lieutenant. • Pay and Allowances and privileges will be same as for Regular Army Officers when embodied for training and military service. • Promotions up to Lt Col by time scale subject to fulfilling laid down criteria. Promotion to Colonel and Brigadier by selection. • Officers commissioned in TA Infantry may be called out for military service for longer duration depending on the requirement.
EMBODIMENT FOR TRAINING One month of basic training in the first year of commission. Two months of annual training camp every year including the first year. Six months training of three each at TA training School and at IMA Dehradun within the first two years of commissioned service. All the training camps are aimed at improving the performance of the candidates.
For complete details on the Territorial Army See the article in the box below
This opening in Army is open for all the graduates from any stream including DENTAL GRADUATES . So all BDS , MDS , Practicing & working dental surgeons are also eligible for it .
---
---
---
The current slide covered all the points to work as an officer in the Indian Army. Check the relevant articles mentioned above.
See Next Slide to Know
The Scope of Civil Services for Indian Dentists
Go to Next Slide
INDIAN CIVIL SERVICE EXAMS TO JOIN AS IAS, IFS, IRS and GOVT POSTS
One field of job & employment that most of the dental students overlook is the Central Govt. or UPSC job openings. 
It's really surprising that – instead of being hard working and intelligent – most of the BDS / MDS students completely overlook this opportunity citing many reasons like no time to prepare. When you are young and in the quest to achieve more, then that is the best time to prepare and achieve.

Hit When the Iron Rod in Hot – and give it a Shape. 
It's worth it. If you have the determination and you crack the exam – then the benefits are immense!
UPSC provides a wide range of job opportunities for dental students who are courageous and have conviction. The problem is being a dentist most of the time a dental student doesn't look at these options. But jobs in this sector are very well paying and gives you real prestige along with power to bring about real changes in the society you live in.
So, don't stop yourself to prepare and explore these job sectors just because you are a professional dentist. Being a dentist proves that you are a balanced and smart person with all the capabilities to clear the civil service exams. There are many stories of such determined dental students who after BDS or MDS chose to prepare for civil service and were successful.

 AM I ELIGIBLE FOR THE CIVIL SERVICE EXAM
AS A BDS/MDS GRADUATE?
IAS stands for Indian Administrative Services and to become IAS Officer you have to crack the UPSC Civil services examination (CSE).
This examination is Conducted by UPSC Every year and this examination is Conducted into 2 stages :>> Preliminary examination >> Main examination.
But to apply for this examination, you have to complete your Graduate degree course first and then you are eligible to apply for UPSC CSE. Graduation is the minimum Eligibility criteria to apply for this examination.
Final year graduate candidates can also apply for this examination. So, If you have completed your Graduate degree course in any discipline from a recognized University, then you are eligible to apply for the UPSC Civil Services examination.
Thus, if you are a BDS graduate or about to complete your internship or you are doing MDS or completed MDS, then you are eligible to apply for all govt. UPSC exams& civil service exams. 
We have compiles an article with all the relevant information in this regard. See Below
Hi , to all my fellow dental students. Myself Dr.Deb and at Dentalorg.Com we have covered many articles that precisely gives the answer to the question that most of the hard working dental students have " What after BDS ? Few years back MDS was the premier option after passing BDS.
---
See Next Slide for
The State Government Jobs
STATE GOVERNMENT JOBS TO JOIN AS DENTIST IN YOUR NATIVE STATE
All state governments have state openings for dental graduates. The openings are published every year depending on availability. Any dental graduate who qualifies for the post is posted in Government health centers and government colleges. So it's up to you to keep a track when the openings are published in the papers. In the meantime, you can keep working in private practice and private colleges.
AS TEACHING FACULTY IN STATE & CENTRAL GOVERNMENT COLLEGES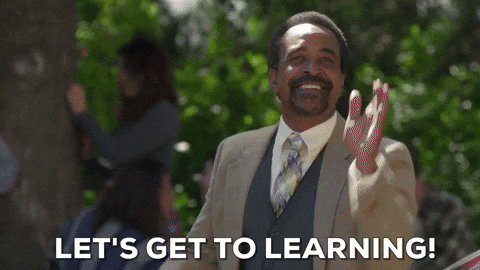 As a qualified dental surgeon , you are fully eligible to join as teaching staff in State & Central Govt. Dental Colleges. Both BDS & MDS graduates can join as staff. Now a days teaching staff jobs are also being provided on contractual basis. So, here also you need to keep a track of all the openings that are available in your native state.
The premier Medical Institute of India AIIMS provides openings for both BDS & MDS professionals. BDS students can join as seniors resident with a salary of 20 K  per month. Also posts are there for MDS in different streams. One drawback is that posts are very limited in number and the competition is very tough.
There are also the posts of hospital administrators in AIIMS and plans are there to soon open it for Dental Graduates. Joining Indian Railway as a Dentist.
JOINING INDIAN RAILWAY AS DENTIST
Indian Railway also time to time recruits Dental Surgeons.
Some time the appointments are part-time and after the fixed period it gets promoted to permanent slots. As far as I know, there is a Part-time Dental Surgeon job in Indian Railways. Part-Time Dental Surgeons are hired on a 1-year contract basis by the Indian Railways.
This contract can be extended 2 additional years. Therefore with a BDS degree, you can certainly apply for this part-time job in Indian Railways. The exact number of vacancies are not mentioned. However what I know is that different zones like Central, Southern, Western, Eastern, etc. The postings will be in the Railway Hospitals.
For example in the western railway, the job is given at Railway Main Hospital in Dahod, Gujarat. Unfortunately, there are very few government jobs opening for Dentists. It is kind of shocking considering that every second Indian is suffering from dental problems.
Below are the details for Part-Time Dental Surgeon Job in Indian Railway:
Eligibility: A BDS degree from a recognized university in India.
At least 3 years of working experience in the field.
Candidates with PG degrees don't require working experience.
The maximum age limit is 59 years. Selection Process Candidate will be selected on the basis of Interview. Salary The monthly salary would be Rs. 19,400/-
The issue is such openings are very limited and the remuneration may not be very high. Hence, such openings are usually suitable for dental graduates who are still a bachelor and willing to work for 1 year on a contract basis! There is no assurance that the job will be made permanent.
---
Check below 2 Articles that provide a more information on Job sectors with Complete List of Government
Private Job options for Dentists after BDS/ MDS 
HOW MUCH BDS , MDS AND DENTAL STUDENT EARNS ?

WHAT AFTER BDS & MDS – THE CAREER OPTIONS

---
DISCLAIMER: All the information's are collected from the experiences of the past students. Always verify with the govt.agencies and the official govt websites for the posts, openings & eligibility. The openings are posted in all the leading employment newspapers whenever they are available as decided by the appropriate authorities.