Top 9 Insanely Rich Dentists In The World in 2022 – Dental Practice Management
The Richest Dentists in the World! You will find it amazing! The story of the richest dentists in the world and how they made it so big!
Dental Practice Management: Meet the Top 10 Insanely Rich Dentists in the World.
Learn from them How to create a Dental Empire?
---
Dental Practice Management: TOP 10 INSANELY RICH DENTISTS IN THE WORLD
Financially, dentistry all over the world is going through a mixed patch.
In some locations, it is booming and in some, it is not.
In many developing countries dentistry is going through a rough patch, due to the sudden influx of more and more dentists, all concentrated in the urban area.
But on the World Level, dentistry is still on the list of the top 5 highest paying jobs. This post is dedicated to all those highly successful dentists from all over the world.
You will be amazed by the lifestyle they have and the amount of money they earn and spend. It's Just Insane! But don't just go by the money they earn. In the course of reading this article, please realize that they have earned their millions by means of hard work and intelligence. They have the capacity to not only generate revenue in dentistry but also think out of the box to add millions more in wise investments and ventures. Many of them are also contributing to society by using their hard-earned money on social causes.
---
Let's start … Meet Dr. Herman

who donated 35 million dollars to his dental college !!!
Yes, 35 Million Dollars !!!! 
---
# 1. Dr. Herman Ostrow
Would you believe me when I say this man donated $ 35 million to the college where he learned dentistry?
$ 35 million !!!!!
A lifelong resident of Los Angeles, Ostrow was born in East Los Angeles and grew up in the Belvedere neighborhood, graduating from James A. Garfield High School. After receiving his Doctor of Dental Surgery degree from USC in 1945, he served his country in the U.S. Army Dental Corps before returning to Los Angeles to treat patients in private practice.
He practiced dentistry full- and part-time for 17 years before entering the Los Angeles construction and real estate market. In his spare time, he greatly enjoyed collecting and cultivating rare fruit trees in the hillside orchard behind his Beverly Hills home.
---
---
It was a 2009 visit to the Griffith Observatory, where he saw how private gifts helped a beloved educational institution grow and develop, which served as the inspiration for his historic gift to the School of Dentistry. In a ceremony on January 20, 2010, the University announced his unprecedented gift of $35 million to name the School – the largest gift ever made by an individual to a dental school.
"I'm proud to give my support and my name to the USC School of Dentistry, an institution with a well-earned reputation for excellence," he said of his gift. "I am thrilled that my legacy will provide tomorrow's talented professionals with opportunities to achieve great successes. This is the best thing I've ever done; it's the right thing to do."
Dr. Herman Ostrow, a 1945 graduate of the Ostrow School of Dentistry and the benefactor whose name the School shares, passed away on Saturday, April 23, 2011. He was 88.
---
See the Next Slide
meet Dr.Malouf DDS &
his Private Jet Set Life & Chain of Dental Clinics
# 2. Richard Malouf
Richard Malouf is the founder and owner of All Smiles Dental Clinics all over the USA (maximum in Texas).
He is not only a renowned dentist but a very successful entrepreneur. He is perhaps responsible for giving the cool factor to dentistry.
Just read some of the quotes he has given on dentistry and you will know why he is the style and motivational icon of the dental world.
One of the 100 dental centers
Richard Malouf lives in a splendid mansion in Dallas Texas which was designed by Robbie Fusch and built by Bob Thompson. He bought it in 2008 for  $ 10,500,000. 
Facilities in Richard Malouf House:
15,000 Square Feet of Living Space.
Swimming Pool.
Cabana.
Basketball Court.
Formal Gardens
After two years he bought the house plot next door for $ 6,975,000 in the year 2010. This home has a living space of 14,280 square feet with a tennis court. The total is now is been estimated to 30,000 square feet.
---
Some quotes for his documented interview were published on the Internet.
What made you decide to become a dentist?
Dentistry was a profession that involved creativity and innovation.  I liked the idea that it involved working with your hands, working with the public, and giving back to society.
How do you define business success and when did you know that you had become a successful business professional?
I knew (dentistry) was what I had been put on this earth to do, aside from raising my kids and taking care of my family.

His Net Worth is in the Billions !!!
 A Billionaire Dentist !!!! Woooo !!!
Wouldn't we all just love to own a private jet?
---
Next Slide:
Meet Dr.Fischer 
The Dentist and owner of fortune 500 dental company Ultradent worth billions
#3 Dr. Dan Fischer
(CEO and President of Ultradent)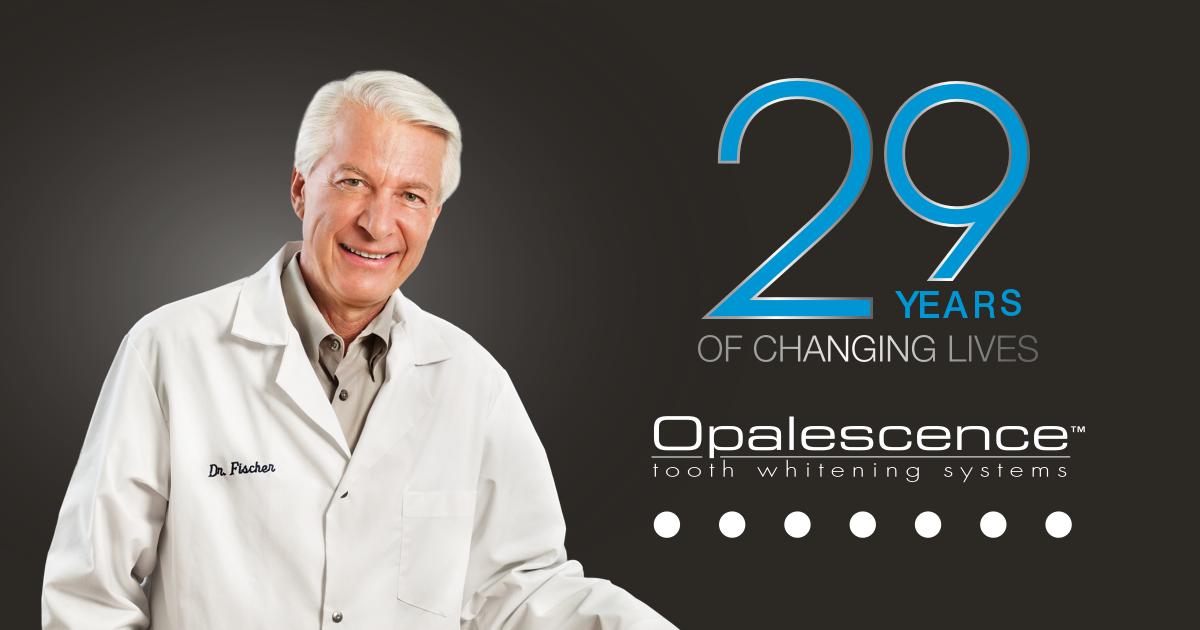 Dr. Dan is one of the richest & influential dentists at the world level. He has created a dental empire. He started his company from his home and from there it has grown into a multibillion-dollar dental products company.
He is the President & CEO of Ultradent Dental & Health Products. He started his career as any other dentist. He was always in search of new innovative things to improve dental treatment and benefit consumers.
He was the first to develop a tooth whitening agent in his barn and marketed it well and amassed a fortune in the initial years.
As a young dentist, Dr. Fischer realized that rapid, profound hemostasis was imperative for quality operative dentistry. Because there were no products on the market that predictably controlled the bleeding and sulcular fluid, he developed one. Considered one of Ultradent's flagship products, Astringedent® and later Viscostat®, resulted from Dr. Fischer's insight, determination, and willingness to work after hours— using his own blood to test his efforts — to produce exactly what he felt the market needed.
Ultradent Head Office
Definitely one of the most influential dentists in the world with a fortune 500 company in his profile … Wow !!!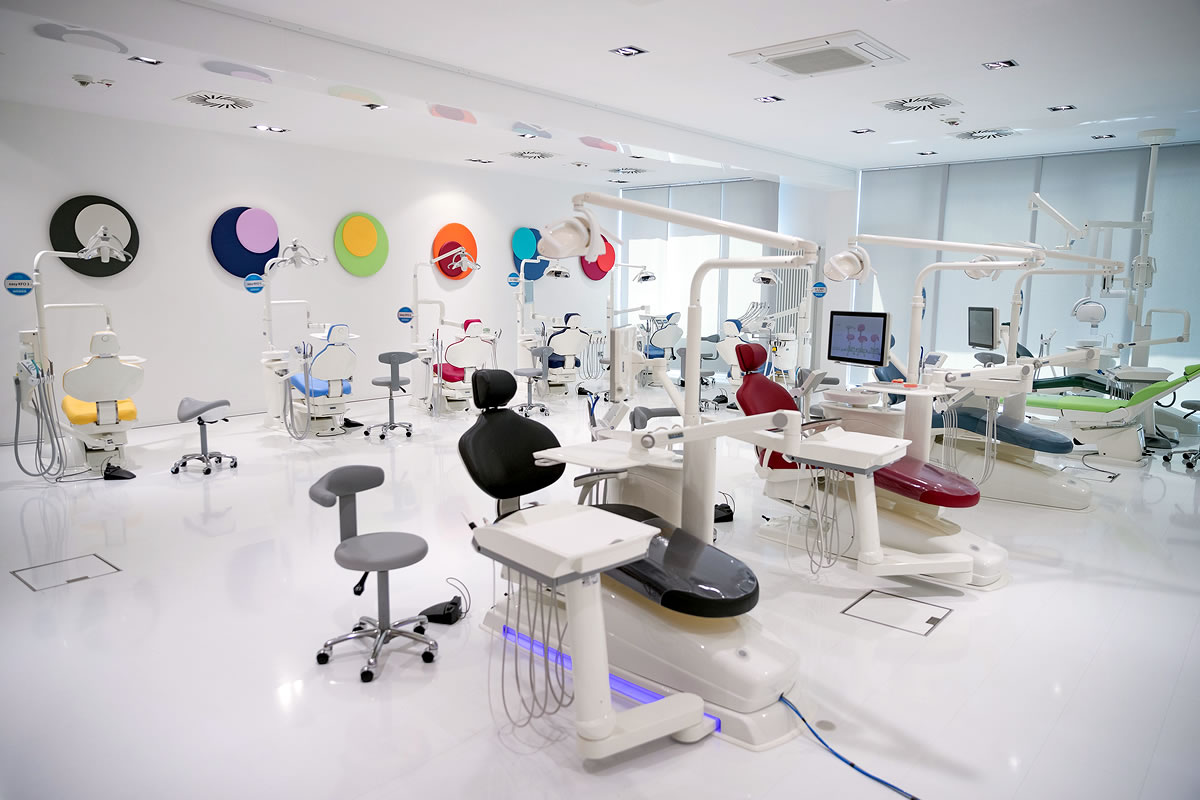 Now that is what is called a True Dentist.
A dentist who developed a multi-billion dollar Dental Products company. Salute to you, sir!
---
See Next Slide
Meet Dr. David Alameel, Dentist, Entrepreneur & A Millionaire
#4 Dr. David Alameel
Democrat David Alameel believes in the American Dream because he has lived it himself. He came to America when he was just twenty years old leaving behind his large Lebanese Christian family. David pumped gas and worked in the fields to help his family.
He proudly served in the U.S. Army, then worked his way through college and received a Dental degree from the University of Texas. Later he moved to Dallas and founded a network of dental clinics that grew into a multi-million dollar enterprise.
In recent years he sold that business and has become a highly successful investor and an expert in financial markets. He is a strong critic of Wall Street and says we must reform current policies "that subsidize big banks and corporations and hurt the middle class."
Dr. Alameel and Martha, his wife of 42 years, have two grown children, Mark and Nadya, and one grandson. Dr. Alameel has served on various civic boards and organizations in the Dallas area. He is an active philanthropist, with an emphasis on educational opportunity. He founded the Alameel Foundation to provide community services in the DFW area, and he serves as President of the League of Latin American Citizens Greater Texas LULAC Council.
Dr. Alameel has been an active supporter of Democratic causes and candidates in Texas. He received the "Centennial Award" from President Bill Clinton in 1999.
All that's fine but we are talking about the net worth of the doctor.
From all his dental ventures and real estate ventures, he has a fortune of 900 million dollars and definitely one of the most innovative and politically powerful dentists in the world.
$ 900 million !!!
---
See Next Slide 
meet Emmet "O' Neil – Not a dentist but yet a dental entrepreneur with high-quality dental spas and sets ups all over England, Scotland & Ireland
#6.Emmet O'Neill
The Smiles clinics are open seven days a week, 8 am to 8 pm on weekdays, allowing people to come after work. Pricing is very transparent and Smiles Dental recently launched a cloud computing platform that allows patients to log in and view their x-rays and charts, free of charge.
Emmet O'Neill is technically not a dentist. But still, he is related to the world of dentistry as he is the owner of one of the biggest dental chains in the world.
Net Worth: 90 million $

Located and based in Ireland, O Neill got his start in the dental world in 2005 when he walked into his orthodontist's office and requested to have his teeth whitened. The orthodontist told him that he wasn't able to provide such a service, and O Neill saw a niche market that he could enter. Tooth whitening services were rare in the UK at the time, so with an entrepreneurial spirit, O Neill hightailed it to the U.S. and proceeded to learn everything he could about the procedure.
He then opened his first clinic, Smiles Dental, in Ireland, which has blossomed into a chain of 17 clinics. Recently, O Neill also acquired James Hull Associates, along with its 50 practices. The solid reputation that JHA has dentally will certainly be a boon to his expanding brand.
Just have a look at the pictures of this chain of clinics. Five-star establishments with patient-friendly pricing
Just Wow! Now that's talent and style.
We all young dentists should always be smart as Mr. Emmet and grab opportunities.
In 2014, Emmet O' Neil sold Smile Dental to Oasis Dental Group UK for a Whooping 30 Million Pounds (36 Million Euros).
Mr. O'Neill and Smiles' existing management team will remain with the company following the sale. The deal gives Oasis, the UK's largest private dentist group and a major provider for the NHS, access to the Irish market.
---
Next Slide Richest Dentists – 7,8,9, 10
Press Next
#7. Dr. Rick A Kushner 
Dr. Rick A. Kushner is the President, Founder, CEO, and CFO of Comfort Dental, the largest and most successful dental franchise in the world. He graduated from Marquette University School of Dentistry in 1977. His net worth is approx $ 35 million.
He graduated from Marquette University School of Dentistry in 1977. Dr. Kushner has always advocated, taught, and pioneered the concept of accessible, fair-priced dentistry. Dr. Kushner has continued to be involved in the School of Dentistry at Marquette, from which he graduated, in 1977. Dr. Kushner credits his relationship with the School of Dentistry's dean, William Lobb, as a major catalyst for his support of the school. Under Lobb's leadership over the past 15 years, the school has developed a curriculum that focuses on evidence-based care as well as caring for the whole community.
In 2012, Dr. Kushner presented a $1 million gift to Marquette, for the Building for the Future campaign, which supports the school's 40,000 square foot expansion. Dr. Kushner's gift created a fifth clinic within the school, the Comfort Dental clinic, which allows the patient care practice at the school to increase by an additional 24 stations. The gift also served as a challenge to other alumni to contribute to the campaign. "I was the first in my family to go to college," he said. "As a first-generation college student, I want aspiring dentists to have the same support and opportunities I've had. At the same time, I hope that I can encourage my fellow alums to contribute to the school's expansion."
#8. Dr. Bill Dorfman
Dr. Bill Dorfman is not just a famous cosmetic and general dentist, he is THE most famous cosmetic dentist worldwide. Affectionately known as "America's Dentist," Dr. Bill is widely recognized worldwide as a leading dentist who is responsible for creating smiles for many of Hollywood's brightest stars. In fact, Dr. Dorfman has become a star in his own right as the featured dentist on the hit ABC series, "Extreme Makeover," where he performed amazing dental transformations on the show's participants as well as a recurring guest co-host on the new Emmy Winning daytime talk show, "The Doctors." In addition, Dr. Dorfman is a world-renowned lecturer & author of the best-selling cosmetic dentistry book, The Smile Guide, and the NY Times bestseller Billion Dollar Smile. By an estimate, his net worth is 10 to 15 million $.
#9. Dr. Sam Saleh
Sam Saleh is the founder and owner of ORA Dentistry in LA. He completed his dental graduation at King's Dental College London. In a short span of time, he has risen as one of the most popular dentists in LA. His clients include the likes of Fashion Industry leader Tyra Banks. He is also called the "Beverly Hills Cosmetic Dentist". His net worth is approximately $ 5 million and expanding. As per Google, his basic charges in 2005 were: $650 an hour for teeth whitening and from $10,000 to $80,000 for a full-mouth reconstruction.
Now if you feel that the charges are too high, then consider the location of his dental practice – two of the costliest cities in the World – Beverly Hills & London. If you are still not convinced, just check the video below posted on the website of Dr. Sam Saleh (https://drsamsaleh.com/)
---
Next Final Slide – Go Next
The Complete Top 10 List of Richest Dentists in the World. 
& How Can you be a Rich & Successful Dentist Like them 
The List of TOP 10 Richest Dentists in the World
Please Note: The details in the list are relative in nature and can change over time. The data have been collected from online resources. Also, in no way this list is indicative or ant ranking. The list is for general information. All of the dentists we discussed are leaders in their own rights and have contributed immensely to dentistry for decades on a world scale – treating thousands and generating employment for so many people the world over.
| Rank | Doctor's Name | Net Worth (approx) |
| --- | --- | --- |
| #1 | Dr. Dan Fisher | $ 1.1 Billion |
| #2 | Dr. Richard Malouf | $ 1 Billion |
| #3 | Dr. David Alameel | $ 900 Million |
| #4 | Dr. Clint Herzog | $ 100 Million |
| #5 | Emmet O' Neil | $ 90 Million |
| #6 | Dr. Herman Ostrow | $ 35 Million |
| #7 | Dr. Rick A. Kushner | $ 35 Million |
| #8 | Dr. Rober E. Hamric | $ 34 Million |
| #9 | Dr. William Dorfman | $ 10 Million |
| #10 | Dr. Sam Saleh | $ 5 Million |
How Can you become a Rich & Successful Dentist Like the Ones we Saw in this Post?
So you need to know that dentistry also can produce millionaires and billionaires. In fact, Forbes in their top 10 highest paying jobs list placed dentistry in the top place for the years 2011, 12, 14.
So what Dentists from Asian Countries?
For example, what is the situation in 2 countries with a combined population of 3 billion?
India & China
In India also there are many dentists who are extremely rich in their own rights.  Yes, lately dentistry has been getting a negative name as it has become more struggling for new dental graduates. But still, as per the research by DentalOrg.com in all the major cities, most dentists are doing moderately well to very well and leading a comfortable lifestyle. But again this is subjective and varies from one place to another.
   Image: www.svdentalclinic.com
The idea is – dentistry is still a good career option taking account of the booming population. But in the current times, a fresh graduate has to be more meticulous and planned
Unlike the previous generation Asian dentists who after dental graduation just joined a college or started a dental clinic and waited for it to click. (and it eventually did click as dentists were few in number), the present-day young dentists have no such luxury.
The young dentists must be ready to slog it out with an entrepreneurial mindset, just like the Top 10 richest dentists on the list did.
Soon we will come out with a second list of Super Rich Dentists in the World
---
---
What can you learn from all super-rich dentists?
Any fresh graduate has to compete with the older generation dentists. But we should always remember that nothing is impossible if we keep working with a proper plan towards improvement without being paranoid about the so-called success.
Once you get to that point where you feel that you are earning enough,
all that matters is if you are satisfied with life or not.
---
Top 10 Reasons Why A Dentist In USA and Europe Earns 10 Times More
Here is another article that you will like to read: Do you know that American & European dentists earn 10 times more than Dentists from Asia & India? You might ask why? Here are the TOP 5 Reasons for that.